Model:
Infiniti G35/G37 : Used

Vehicle Type:
Sedan, Coupe or Convertible
The Verdict:
Issues all appear to be easily diagnosed and repaired, and no major or systematic problems were reported with enough frequency to cause alarm. Find the G that's right for you, get it inspected fully, and start enjoying one of the most reliable used premium sports models on the road.
Pricing Of An Used Infiniti G:
Older, high-mileage units can be had from about $9,000, with newer, loaded, low-mileage units commanding prices approaching $60,000. Selection is rich between $20,000 and $40,000.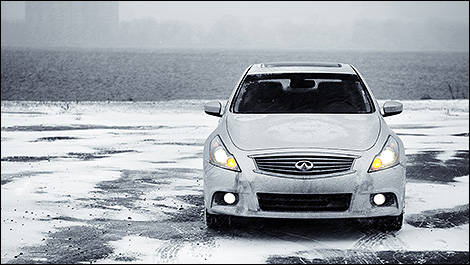 Photo: Matthieu Lambert


History/Description:
The latest iteration of the Infiniti G lineup offered Canadian shoppers plenty of choice. Available in sedan, coupe and convertible variants, with available all-wheel drive (AWD) and in a higher-performing
Infiniti Performance Line (IPL)
variant, selection in this premium model range was world-class.
Available feature content included Bluetooth and multimedia connectivity, adaptive xenon lights, climate-controlled leather seats with memory, keyless engine start, a premium BOSE stereo system, sunroof, driver computer, and plenty more.
The VQ25VHR powerplant in the mileage-focused G25 displaced 2.5L and generated 218 horsepower; but it's the bigger V6 engines that'll be more popular. Most examples in the used market will have 3.5L or 3.7L V6s making no less than 305 horsepower, and as much as 348 horsepower on IPL-tuned models.
Note that
G models
wearing an X designation have Infiniti's AWD system, and models with the S designation carry the Sport Package, which fits bigger wheels, sporty tires, tighter springs, and various precision-enhancing upgrades. The X and S designations (AWD and Sport Package) could also be combined.
Look for paddle-shift control with the 5- or 7-speed automatic transmission, and a delightfully short, stubby shifter with the 6-speed stick.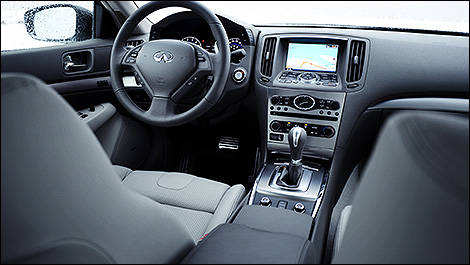 Photo: Matthieu Lambert
What Owners Like:
G owners tend to rave about an all-around balance of performance and comfort, looks, a well-appointed cabin, and the great-sounding, strong acceleration delivered by the bigger V6 engines. Great handling, a long list of gadgets, and the tail-happy, strongly rear-drive bias to the AWD system were commonly praised, too.
What Owners Dislike:
Rear seat headroom (especially on coupe models) was a common gripe -- as were higher-than-expected levels of road noise on some models. Most owners wish for better fuel consumption, and owners of the
G37 convertible
gripe about the near total loss of trunk space when they put the roof down. Further, the clutch pedal on manual-equipped models has a weird effort and lever action that takes some getting used to.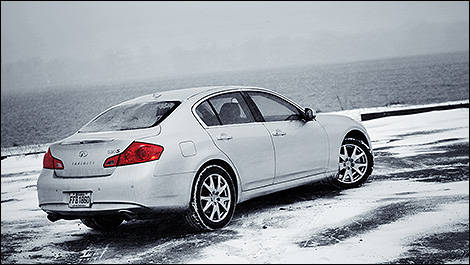 Photo: Matthieu Lambert
Common Issues:
Examine the seats, steering wheel and dashboard for signs of abnormal wear. Earlier machines in this generation may have bubbling in the seat material, peeling or chipping steering-wheel trim or an instrument cluster that's bubbling upwards or lifting away.
Other niggling issues relate to condensation or water inside the headlight assemblies, and an annoying, rattling or buzzing sound from the muffler area of 2008 G37 models. A squealing or screeching sound from the lower area of the windshield is likely a bad piece of weather stripping, and the sound can be eliminated with a bit of lubricant or the installation of some felt tape.
Automatic and manual transmissions should both be scrutinized for signs of hard shifting (automatic) or grinding and "popping out of gear" (manual) -- although the G's gearboxes seem to be largely free of the issues reported in the previous generation. A check of all fluids for condition and level is also advised.
If you're considering a convertible, be sure to operate the roof several times between open and closed, noting any straining, binding or other unwelcomed sensations. Fully inspect the interior and trunk for signs of water leaks, mildew or rust, as well.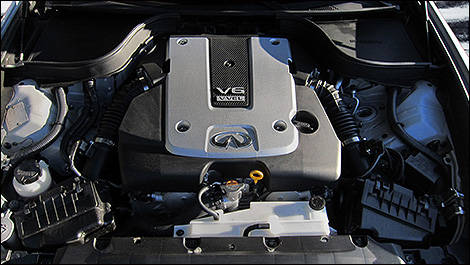 Photo: Rob Rothwell
2013 Infiniti G