You probably have engraved in your memory the magnificent BMW 8 Series concept car that was unveiled last May in Italy. Already then very close to production-ready, the new coupe will make its commercial debut later this year; it's currently undergoing extensive testing at the high-speed oval track at Aprilia, Italy, to fine-tune its impressive performance capabilities.
Encouraged by the initial results of the testing, the automaker is promising exceptional agility and precision handling that belie the model's imposing size. This will be a genuine sports car, according to Klaus Fröhlich, member of the board of the BMW AG, Development and Research.
BMW is in fact working with its motorsport division to simultaneously develop an M8 and M8 GTE race car. The latter model even took part last weekend in the 24 Hours of Daytona, and will do the same during the 24 Hours of Le Mans this coming June. The expertise acquired participating in these events will help put the finishing touches on the development of the BMW 8 Series.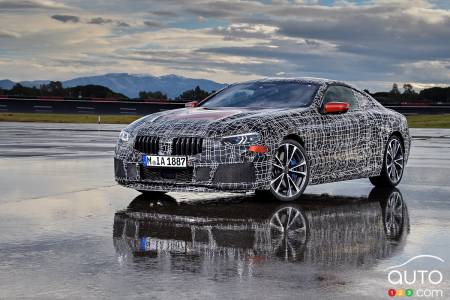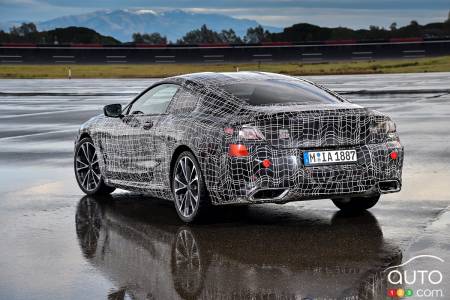 The BMW M5 puts on a show!
Another of the German automaker's cars created a buzz all its own this month. The new BMW M5, which was recently on display at the 2018 Montreal Auto Show, was piloted by BMW driving instructor Johan Schwartz while setting a record for the world's longest uninterrupted drift.
For eight long hours, Schwartz kept the M5 in a drift on a special skid pad, covering the equivalent of 373.4 km, and shattering in the process the old record by some 230 km. No, that is not a typo!
To make it all possible, another driver had, on five separate occasions, to bring another car into a drift alongside Schwartz while a lucky third person was suspended outside the car to refuel the record-setting M5, in the style of a long-range jet fighter carrying out a mid-flight refueling. You have to see it to believe it…