Offered on eBay from November 22nd to December 4th, the
''Bolt Gold'' Nissan GT-R
raised US$187,100 for charity. Along with nine items of Bolt merchandise, including racing helmets, special driving suits and boots, proceeds totalled US$193,191.
All will go to the Usain Bolt Foundation, which creates educational and cultural opportunities for children and young people in Jamaica.
More than 100 people took part in the auction, and the winning bidder for the car was from Australia.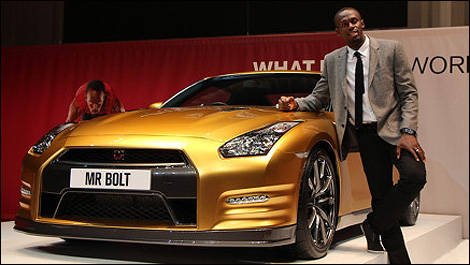 Photo: Nissan