Buick has just announced a brand new midsize CUV that will slot between the smaller Encore and the larger Enclave. Called Envision, it's based on the concept that debuted at the 2011 Shanghai Auto Show.
The Buick Envision will first launch in China this fall with a 2.0L turbo engine rated at 256 horsepower, a 6-speed automatic transmission, and all-wheel drive.
North American customers will have to be a bit more patient and wait until the first half of 2015. Out here, the Envision could very well offer the 2.0L unit plus the same 3.6L V6 engine that currently powers the Chevrolet Equinox.
Europe may also get the Envision as a replacement for the Opel Antara.
Buick has yet to give details about the Envision's interior, standard equipment list and price range. Look for more information to be posted on Auto123.com in the next few months.
Source : leblogauto.com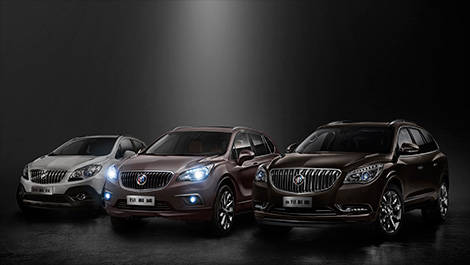 Photo: Buick