Model: 
Buick Regal
: Used
Vehicle Type:
Sport Sedan
The Verdict:
Issues related to this generation of Buick Regal, thus far, appear to be electronic or sensor-related in nature. If the models you're test driving don't exhibit any of the issues mentioned below, opt for the lowest-mileage unit you can afford to maximize the protection of the Regal's lengthy powertrain warranty.
Price Of A Used Buick Regal:
Depending on options and trim grade, expect a Regal from this generation to command between $15,000 and $33,000 -- the latter being a newer, low-mileage, top-line model. Selection is rich in the low $20,000 range.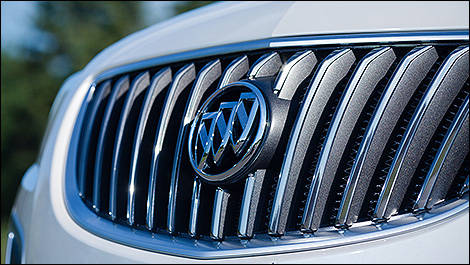 Photo: Sébastien D'Amour
History/Description:
Some 7 years after the moniker was last ditched, Buick brought back the Regal nameplate to inject some sporty and youthful flare into their product lineup with the goal of attracting a younger shopper to the brand.
All models were 4-door, front-drive and powered by a 4-cylinder engine. Available feature content included navigation, a potent Harman Kardon stereo system upgrade, heated leather, xenon lights, automatic climate control, full multimedia connectivity, Bluetooth, and plenty more.
At launch, Regal shipped with a 2.4L, direct-injected 4-cylinder engine and 6-speed automatic transmission as its exclusive powertrain. Later, a 6-speed manual became available, as did a 2.0L turbo engine with 220 horsepower in Regal Turbo models, and 270 horsepower in the high-performance Regal GS.
An eAssist "light electrification" system was added to the lineup, as well. Giving shoppers a premium option to save fuel, eAssist works like a simple hybrid system, generating power when braking, auto-stopping at traffic lights, and assisting the Regal's acceleration during sportier driving.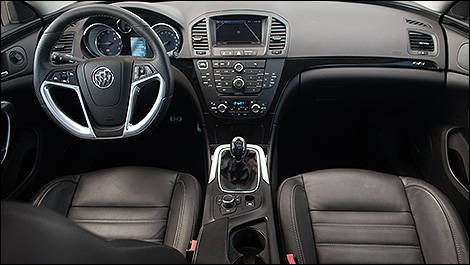 Photo: Sébastien D'Amour
What Owners Like About The Used Buick Regal:
Highly rated by owners are the Regal's handling, ride quality, performance with the turbo engine, noise levels, seats, and overall responsiveness. The luxurious cabin appointments, stereo system, and powertrain refinement were also highly rated.
What Owners Dislike:
Some owner wish for easier entry and exit, which is likely a fault of the shape of the Regal's sloped roof. Rear space isn't friendly for larger adults, and performance from the non-turbo engine is rated as merely adequate.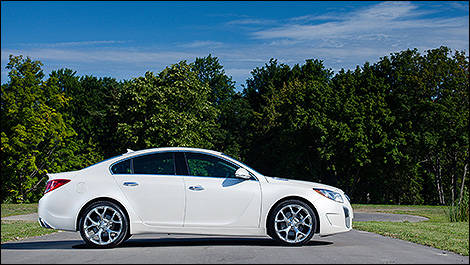 Photo: Sébastien D'Amour
Common Issues With A Used Buick Regal:
Be absolutely sure to have the computer system of any Regal with the eAssist system scanned for warnings. Though sales volumes of this new powertrain option are too low to nail down any sort of reliability data just yet, a computer scan can help uncover any potential issues. The eAssist system was recalled over the risk of a battery fire and may not save owners enough gas in "real life" to offset its cost, so skip this powertrain if possible.
Drivability-related issues like poor or sporadic performance, hard gear changes and jerky performance can likely be fixed by a reprogramming of the Regal's powertrain control modules. A GM mechanic can confirm.
Numerous owners reported issues with the volume control on the upgraded stereo system having a mind of its own. Specifically, it may turn itself up to "startlingly loud" levels all by itself.
Finally, any model exhibiting a rough idle should be checked out by a GM-trained mechanic for potential sensor and fuel-pump issues.
Going with a turbocharged Regal model? Note that frequent, high-quality oil changes are the single most effective way to keep a turbo happily huffing away for the life of the vehicle in question.
Opting for a model as mechanically close to stock as possible is advised for the average shopper. Avoid a turbocharged Regal model with modified turbocharger system programming or components unless you're familiar with engine management and tuning. Done properly, these relatively common turbo upgrades can be plenty of fun. Done improperly, they can turn your engine inside out without notice.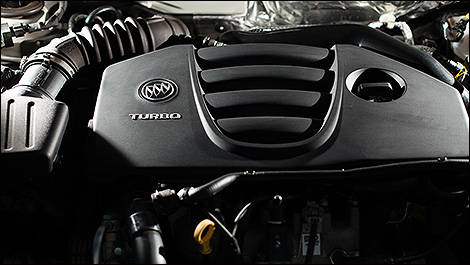 Photo: Sébastien D'Amour moteur
2013 Buick Regal