Model:
2008 to 2013 Mitsubishi Lancer

Vehicle Type:
Compact Sedan/5-Door
The Verdict:
The Mitsubishi Lancer owner's community enjoyed a sporty, high-value compact sedan that seems to have suffered from only minor issues, which will be easy to spot on a test drive. There's plenty of confidence here, thanks to a 160,000-kilometre powertrain warranty and solid-looking reliability.

Price:
Depending on options, mileage and condition, a used Lancer from this generation will command anywhere from $7,000 for an older, high-mileage unit to beyond $25,000. Shoppers able to spend $13,000 to $15,000 should be able to find a unit with moderate miles and plenty of factory warranty remaining.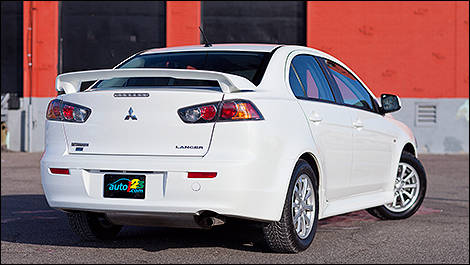 Photo: Sébastien D'Amour
History/Description:
Packing two body styles, an absolutely unbeatable powertrain warranty, sporty looks and available AWD in select years, the Mitsubishi Lancer competed mainly with the
Honda Civic
,
Toyota Corolla
, Ford Focus, Subaru Impreza, and
Mazda3
with an eye for value and long-term confidence. Look for four-door sedan and five-door "sportback" configurations, and 4-cylinder power all around. Engines included a 2.0L with around 150 horsepower, and a 2.4L unit with 168.
Manual or CVT transmissions were available, as was Mitsubishi's All-Wheel Control (AWC) All-Wheel Drive (AWD) system in select models later in the generation. Note that the AWC-equipped Lancer was available only with the CVT transmission.
Available feature content included automatic climate control, heated seats, a sunroof, premium audio, Bluetooth, a driver computer, power-adjustable driver's seat, automatic lights, and more.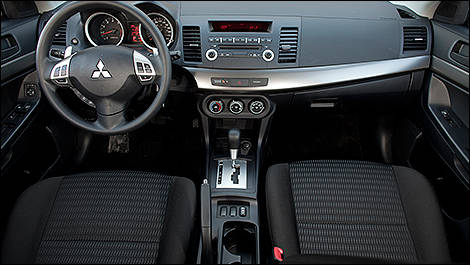 Photo: Sébastien D'Amour
What Owners Like:
Lancer drivers typically enjoy sporty handling, top safety ratings, decent performance, and a good equipment level for the price. Many owners report satisfaction with cabin roominess, as well as fuel mileage, depending on the engine and transmission selected. The manual transmission is said to be slick and sporty, and the highway ride is comfortable and laidback.
What Owners Dislike:
Wind noise, cheap interior materials, a rough ride on some models, and poor interior lighting at night are some of the more common complaints of this generation Lancer. Additionally, many owners complain of sluggish, lazy performance on models with the CVT transmission.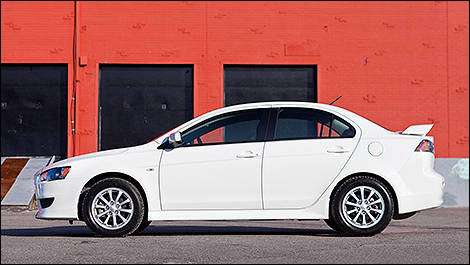 Photo: Sébastien D'Amour
The Test Drive:
Start a with once-over of the Lancer you're considering by examining the body, looking for signs of somewhat-commonly reported paint wear, which will show itself as chips, scrapes and/or scratches. Look at the lower edges of all body panels for signs of rust, too. Check the interior for any signs of damaged or missing trim pieces, too.
Some owners reported premature shock-absorber wear and failure, so test drive the Lancer listening and "feeling" for unwelcomed sensations when travelling over bumps at various speeds. The car should quietly bounce, rebound and settle, not slam, bang or crank into bumps or dips in the road. If you're unsure of the condition of the suspension in the used Mitsubishi Lancer you're considering, have a mechanic take a look.
Check for signs of moisture in the front footwell carpeting, which could be evidence of a leaky sunroof drain tube.
A Lancer that's hard to start may be suffering from a computer-related issue, which can likely be fixed with a simple computer re-flash by a Mitsubishi mechanic. That mechanic should also check the condition of the AWD system, if equipped, looking for any signs of fluid leakage from the rear differential as a precaution.
The CVT transmission looks fairly solid, with infrequent issues reported -- though almost all Lancer owners say this transmission took some "getting used to." Stick with a manual-equipped model, where possible, for more performance and driving pleasure.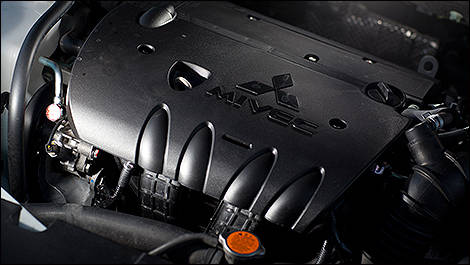 Photo: Sébastien D'Amour
2013 Mitsubishi Lancer