Cadillac unveiled its Elmiraj Concept Vehicle last week in Pebble Beach. This new vehicle closely resembles the
Ciel concept
launched two years ago, which displays Cadillac's new design and luxury philosophy.
The expansive four-door coupe measures 5207 mm in length and is powered by a 4.5 litre V8 twin-turbo that produces an estimated 500 hp. The engine is based on the 420 hp V6 found in the 2014 CTS Vsport which is scheduled to be launched this fall.
While Cadillac has no plans to mass-produce the Elmiraj, it is built on a chassis that contains certain elements that will be used in upcoming Cadillac projects, as the manufacturer plans to expand into the luxury market.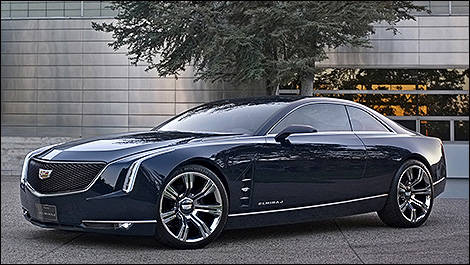 Photo: Cadillac