Design and technology are two pillars things that American luxury automaker Cadillac takes very seriously. With upcoming autoshows and other consumer attractions, the brand is set to showcase some examples of its very latest and greatest concepts and upcoming production models that display design and technology at their finest.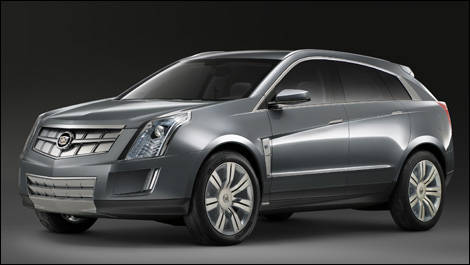 Cadillac Provoq Concept
Today, GM's CEO Rick Wagoner will present a revolutionary new concept vehicle called the Provoq at the Consumer Electronics Show (CES). Provoq is Cadillac's vision for a petroleum-free future in luxury transportation. It's a vehicle free of petroleum and emissions, and it provides occupants a ride in the lap of ultimate luxury. After its appearance at the CES, Provoq will appear again at the North American International Auto Show (NAIAS) on Jan 14th.
From fuel-less to high performance one, design and technology come together for common goal of going really, really fast in the
Cadillac CTS-V
. The world premiere takes place at the NAIAS where the 2009 model will flex its muscle alongside the world's finest performance luxury cars. GM promises many enhancements which aim to place this one squarely within an elite group of ultra-performance sedans. Judging from the CTS's impressive list of awards, it's already well off to a good start.
Show-goers will also be able to take in the new Escalade Hybrid, which teams up a great big V8 engine with an advanced two-mode hybrid system to help save on fuel.
photo:
General Motors