Next week's 2019 International Consumer Electronics Show in Las Vegas will include the unveiling of Kia's new READ (Real-time Emotion Adaptive Driving) concept, which delves into the on-board experience as it may come to be when vehicles are truly self-driving.
The project is a collaboration between Kia and MIT (Massachusetts Institute of Technology), and it makes use of AI technologies to, for example, detect changes in a vehicle occupant's emotional state (via facial expressions and heart rates, among other cues) and alter the cabin environment accordingly by adjusting sound and light levels.
"… the READ system represents a convergence of cutting-edge vehicle control technology and AI-based emotional intelligence…. (it) enables continuous communication between driver and vehicle through the unspoken language of feeling, thereby providing an optimal, human-sense oriented space for the driver in real-time."

- Albert Biermann, head of R&D at Kia and Hyundai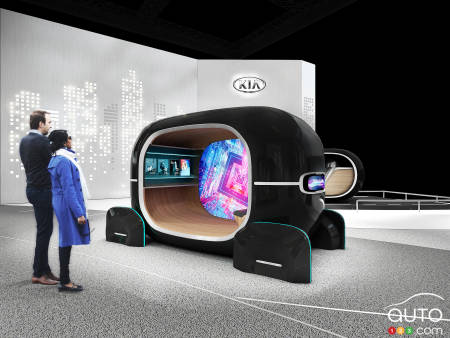 Kia is also incorporating a gesture control function that it calls V-Touch, which uses cameras to respond to signals from occupants' eyes and fingertips to make changes to several functions within the cabin, such as temperature, lighting and the infotainment screen.
The READ concept even includes vibrating seats, which respond to the music being played on the audio system; this is in addition to their massage function and the alert system that alerts occupants to warnings issued by the vehicle's drive assist systems.
In 2016 Kia used the occasion of the Consumer Electronics Show to announce its intention to develop fully self-driving car. As we mentioned in our report on Hyundai and Kia's project to develop their AVPS (Automated Valet Parking System), the automaker expects to have fully self-driving vehicles ready to hit the road by 2030.
Before that it intends to roll out partially autonomous-driving vehicles operating with features like a highway driving mode, traffic assistant and automatic parking. These should start to appear in Kia vehicles in 2020.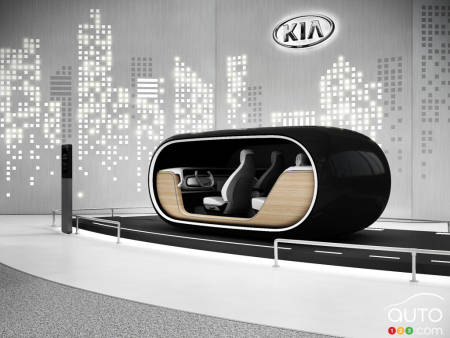 Here's a short video from Kia that gives a peek at its concept vision: