A new animated video released by Hyundai and Kia shows details of the new Automated Valet Parking System (AVPS) the companies are conjointly working on. The system currently being developed will actually combine two distinct technologies: EV wireless charging and autonomous driving.
The reason given by the Korean automakers for combining the two technologies is simple: as EV sales continue to climb, it's expected that there will be increased overcrowding around parking places and charging spots.
The new system will automatically direct vehicles to the nearest available wireless charging station. Once a vehicle is charged, the system will then move it autonomously to the closest free parking space; this means charging stations are freed up more quickly, easing congestion.
How does it all work? It requires, for starters, continual communication between the driver, their EV, the charging system and the parking facility. The latter will track all available parking spots in real time and provide that info to the driver, while the charging system tracks the status of each EV as it's charging.
Unsurprisingly, the AVPS system is still in the embryonic phase, and it will require the implementation of Level 4 autonomous vehicles on a large scale before it can become operational. Hyundai and Kia expect to have the system up and running in some markets by 2025.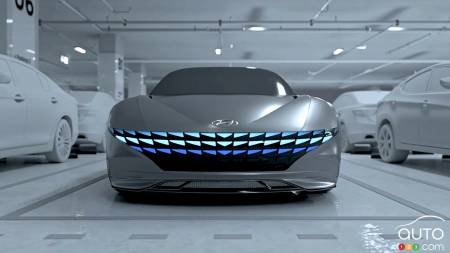 In the meantime, the automaker project that they will begin selling self-driving vehicles in selected markets by 2021. The target date for fully autonomous vehicles? 2030…
Here's the video that explains the functioning of the new AVPS: