General Motors yesterday unveiled
the all-new 2014 Chevrolet Corvette Stingray
at the Canadian International Auto Show in Toronto, marking the C7's first appearance in the country since its world debut in Detroit.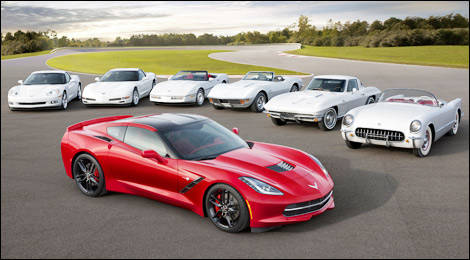 Photo: Chevrolet
The 2014 Corvette Stingray is the most powerful standard model ever, with an estimated 450 horsepower and 450 lb-ft of torque from a 6.2L V8 engine. It's also the highest-performing standard model ever, accelerating from 0-60 mph (96 km/h) in less than four seconds, and the most fuel-efficient as well, exceeding the EPA-estimated 26 mpg of the current edition.
As previously reported, GM will introduce the
2014 Chevrolet Corvette Stingray Convertible
at the upcoming Geneva Motor Show.