Chevrolet announced the availability of a six-speed automatic transmission to customers of its 1.4L turbo-equipped Sonic.
"Providing the option of a turbocharged engine to our non-stick-driving Chevy customers allows us to offer everyone the thrill and power of a fuel-efficient Ecotec 1.4L powerplant," said Jim Danahy, vehicle line director and vehicle chief engineer for North American small cars. "Both in the Sonic and Cruze, the engine enables better fuel efficiency without sacrificing power or performance. It's really a winning combination."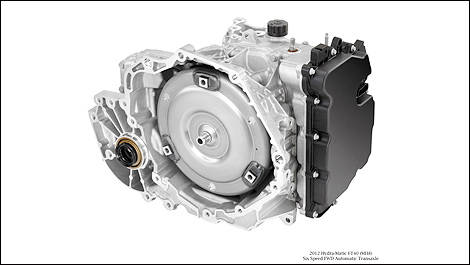 Photo: General Motors
In independent AMCI testing, the Sonic's turbocharged engine and 6-speed stick outperformed a comparable Ford Fiesta, Honda Fit and Hyundai Accent, with a 0-96 km/h time of 7.8 seconds. The turbo-auto combo took "about" eight seconds. Doesn't sound like the most scientific of testing, but the point is made.
The 2012 Chevy Sonic Ecotec 1.4L turbo equipped with six-speed automatic transmission is rated at 5.5L/100km highway and 7.7 city; the manual is rated at 5.1L/100 km highway and 7.3 city.