Chrysler is recalling 3,000 Ram 1500 trucks in Canada (all from the 2013 model year) due to an error in the configuration of the vehicle which disabled the Daytime Running Light (DRL) system.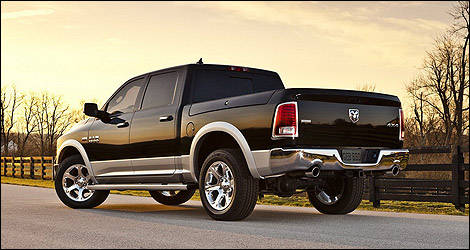 Dodge RAM 1500. (Photo: Dodge)
This could make the Ram 1500 less visible to other motorists and pedestrians during daylight hours, increasing the risk of a collision.
Chrysler Canada dealers will therefore update the DRL configuration on all affected vehicles.
Source:
Transports Canada