Professor Ferdinand Alexander Porsche, Honorary President of the Supervisory Board of Porsche AG died on 5 April 2012 in Salzburg, aged 76.
Ferdinand Alexander Porsche was born in Stuttgart on December 11 1935, the oldest son of Dorothea and Ferry Porsche.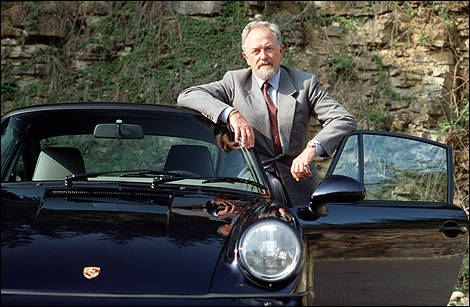 Photo: Porsche
In 1958, F.A. Porsche, as he was known by his colleagues, joined the engineering office. He soon proved his great talent for design by sculpting the first model of a successor to the 356 model line out of plasticine.
In 1962 he took over as head of the Porsche design studio, creating a worldwide furore one year later with the Porsche 901 (or 911).
With the Porsche 911, F.A. Porsche created a sports car icon whose timeless and classical form survives to this very day in what is now the seventh 911 generation.
Ferdinand Alexander Porsche will be buried in the family grave at Schüttgut in Zell am See, attended by his immediate family. An official funeral service will be held in Stuttgart at a later date.