Former driver of more than 200 grand prix, Andrea de Cesaris was killed in a motorcycle accident on Sunday.
Daily sport
La Gazzetta dello Sport
reports the Italian lost control of his machine on the city's ring road.
Andrea de Cesaris started 208 F1 races between 1980 and 1994 for 10 different teams, among them Alfa Romeo, McLaren, Jordan and Ligier, and had never won any Grand Prix.
A tweet from McLaren read: "All at McLaren send condolences to ex-McLaren #F1 driver Andrea de Cesaris, who passed away today."
Martin Brundle raced against Andrea de Cesaris for much of his career. He said: "RIP Andrea De Cesaris. A lovely man, passionate racer. A little bit crazy, in a nice way. Please let Jules (Bianchi) have the same opportunity we did."
The Sahara Force India team tweeted: "Our condolences to the family & friends of former F1 driver Andrea De Cesaris, who passed away in a tragic accident. Sad day for the sport."
Andrea De Cesaris became a successful currency trader after his retirement.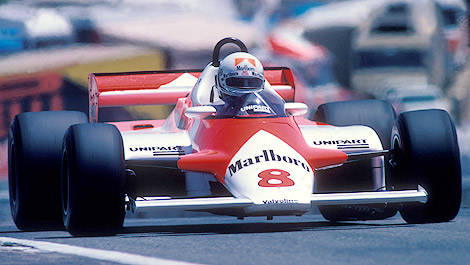 Andrea de Cesaris, McLaren, 1981. (Photo: WRi2)