The Yas Marina circuit of Abu Dhabi will feature a slightly longer first DRS zone at this weekend's Formula 1 Grand Prix.
The DRS (Drag Reduction System) zones at Yas Marina are on the two back straights. The first zone has a detection point 40m before Turn 7, with activation 390m after Turn 7. This means that the DRS zone will be 80m longer than last year.
The second zone's detection point is 50m after Turn 9 with activation at the apex of Turn 10.
Additionally, speed bumps similar to those used around the first chicane at Monza have been installed two metres from the track edge around the outside of Turns 8 and 11.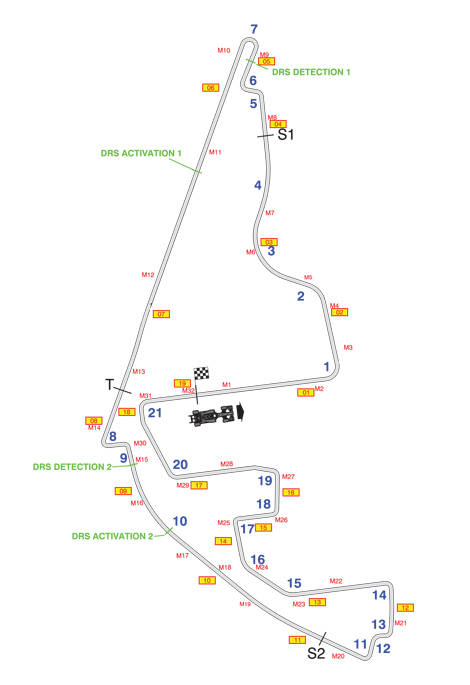 Abu Dhabi Yas Marina circuit (Image: FIA)