American Mario Andretti clinched the Formula 1 World Championship in 1978, driving for Lotus. He reflects here on the 2014 season.
Sebastian Vettel and Red Bull Racing have struggled more than people expected this season.
"Sebastian would probably admit himself that he's had a tough time adjusting to this big change. He was so tuned in with more downforce and all that. He's missing that considerably and up to now it has shown.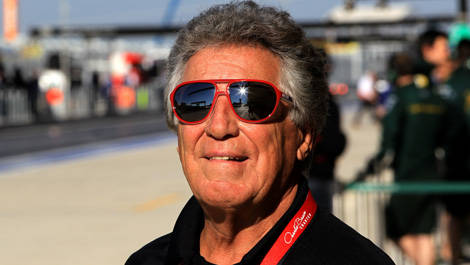 1978 F1 world champion Mario Andretti (Photo: WRi2)
"But I think it's getting better and I have no doubt that he will totally embrace it because his talent is enormous," said Andretti on
Formula1.com
.
His teammate, Australian Daniel Ricciardo had a much better time behind the wheel of the Renault-powered RB10.
"He's been fabulous. I mean, I'm sure that he has even surprised himself. He has been consistently quick and doing it very well. I've been watching some of his overtaking and it's just consistently perfect - it's really aggressive but really well calculated.
"He's showing a lot of class this year and his character is nice too - always with a smile. He keeps himself very cool and calm and he's doing his things really well," Andretti explained.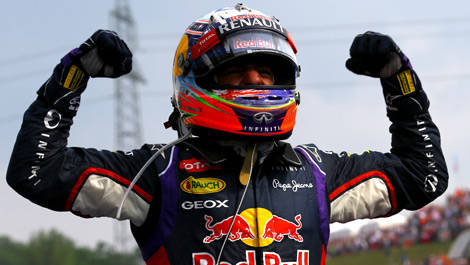 Daniel Ricciardo is enjoying a strong season so far in 2014 (Photo: WRi2)
Another team that is facing problems this season is Ferrari. It's evident Kimi Raikkonen is not comfortable in the F14 T.
"I'd agree it's somewhat similar [to Vettel]. Obviously he's moved away from Lotus, where I think it worked quite well for him, and gone back to Ferrari where he thought things would be peachy.
"But the fact that Ferrari struggled to begin with and that he's 'come in from the cold', so to speak, means he's having a tougher time than Fernando for sure," Andretti said.
"Fernando [Alonso] is one of those brilliant talents who will maximise everything you throw at him. He's an enormous talent and he's shown that all along. He just knows how to get 100% out of everything he's driving and that's all you can ask.
"He's keeping Ferrari alive very well. Kimi has a little bit of work to do I think," Andretti continued.
Andretti sees in Nico Rosberg a worthy World Champion.
"Nico has shown himself to be a very solid, worthy competitor. He's got great racecraft and he would be a worthy champion as well, no question. He's held up his side brilliantly - that's what makes it so good," the American said.