Mercedes AMG may have the upper hand at the moment but the team engineers are fully aware that their rival will catch up, so they keep developing the mighty W05.
A
new nose introduced in Shanghai
is shorter than the previous version.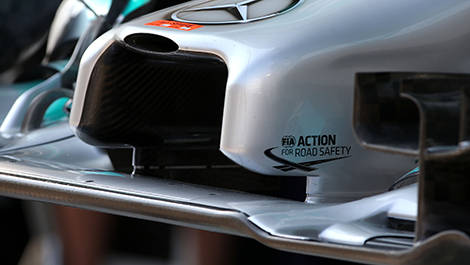 New nose, Mercedes W05. (Photo: WRi2)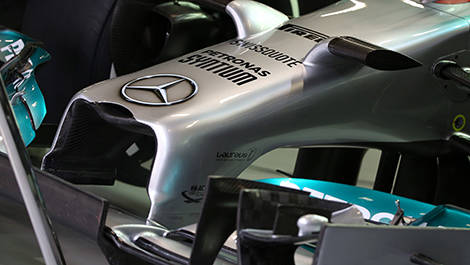 Old nose, Mercedes W05. (Photo: WRi2)
It is actually the nose design around which the car was originally conceived, but the team struggled to get it through the FIA frontal impact test, so had to delay its introduction until now.
The new design moves the most forward part of the nose rearward towards the trailing edge of the central part of the front wing.
It also allows heightens the gap between the underside of the nose and the upper wing surface. Both of these changes separate the airflow that is displaced by the wing and the airflow that is displaced by the nose.
This allows more airflow through between the front wing mounting pillars, making the airflow to the leading edge of the underfloor more consistent, hence allowing the underfloor to produce more downforce.