Scuderia Ferrari Formula 1 team insist Kimi Raikkonen will rapidly get on top of his early 2014 struggles and reassert himself as a frontrunner.
The Finn has found it difficult to get comfortable with the Ferrari F14 T and has been beaten by his teammate Fernando Alonso as a result. In China, Raikkonen finished more than 50 seconds adrift of Alonso.
James Allison, Ferrari's chassis technical director, thinks Raikkonen will soon be back to his best however, tipping the 2007 World Champion for a rapid resurgence.
"Kimi is working extremely well with this team, collaborating extremely well with his engineers, with the other car, and helping us drive this car forwards; helping to show us where it is weak and helping us to make it stronger," Allison told
Ferrari.com
.
"He has class written all over him, and we know that within a very short space of time we will also be seeing the results on the track."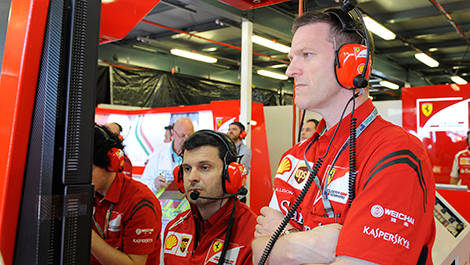 James Allison. (Photo: Ferrari)
Allison also paid tribute to Alonso, saying his form over the opening four races has been phenomenal.
"With Fernando we have seen an extraordinary level of performance, scavenging every possible point at every possible opportunity," he said. "We have to say thank you to him for what he has managed to do with the car so far this year.
"We are very fortunate to have two good drivers with impeccable pedigree. Until we deliver both our drivers a car they can really put to work on a track, we are just fortunate to have these guys helping us drive the programme forward."
Allison believes it is imperative for Ferrari to continue finding gains at every remaining Grand Prix, in order to continue the improvement the team enjoyed between Bahrain and China.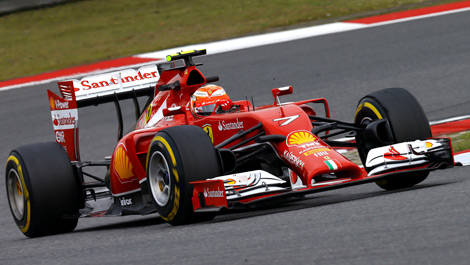 Kimi Raikkonen, Ferrari F14 T. (Photo: WRi2)
"The performance we saw at China - was that the real performance of the car, or was it Bahrain?" Allison said.
"In fact it is a mistake to think in those terms, because it wasn't the same car at those tracks: between Bahrain and China we improved the car quite substantially.
"That is the key to having a successful season: you need to keep improving at every race. If we can do that successfully, bringing a meaning amount of performance to every race, we will keep seeing a step forward," the British engineer explained.