Talking during the presentation of the new FIA Formula E electric championship, four-time Formula 1 Champion Alain Prost declared that F1 teams needed to do their homework to better promote the sport.
This year, the F1 teams moved from the noisy normally aspirated V8s to the quieter, but more efficient V6 turbo hydrid power units.
The new V6 engines use lost energy from the turbo and the brakes to reduce fuel consumption by more than 30%.
Prost claimed that the FIA and the teams failed to carefully explain the new (and complex) technology and its consequences.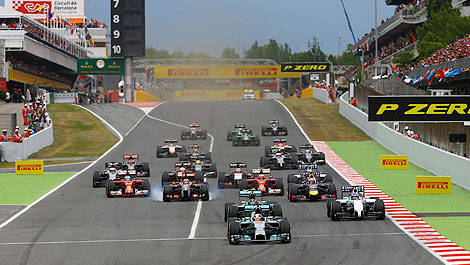 Start of the 2014 Spanish Grand Prix. (Photo: WRi2)
"Formula 1 has moved to a very different engine," the 59-year-old Prost told
MaltaToday
.
"What they are doing is fantastic in a way, but has not been very well explained, and that is a problem.
"At least everybody knows that with Formula E what you see is an electric car, but in F1 there is sometimes a little bit of confusion.
"I was in London when the first (F1) winter test took place earlier this year, which was a disaster, but it was not important that one team did five laps or 10 laps.
"What was important was that people, and the media, understood what F1 was doing and explained what was being done and why.
"At the start it was not fantastic. It is no longer the case because right now the cars have the same power (as last year), but are using 30 to 40% less fuel, which is amazing, so big.
"But the fans perhaps do not care too much, so there is a little bit of confusion and young people aren't following and aren't interested," Prost explained.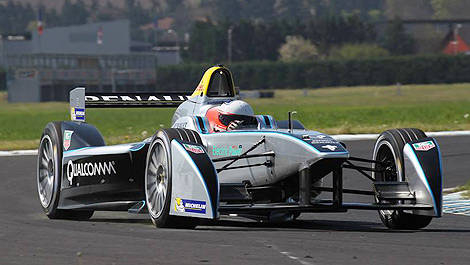 Photo: FIA Formula E