The new rules introduced this season in F1 have been tough on McLaren's Kevin Magnussen, the 21-year-old rookie's father, Jan, thinks.
Jan Magnussen, himself a former McLaren driver, is currently a factory driver for Corvette in the United SportsCar Championship (USCC). His career highlights include four class wins at the 24 Hours of Le Mans.
The 40-year-old Dane has also entered 25 grands prix between the 1995 and 1998 season, with a best finish of sixth at the 1998 Canadian Grand Prix.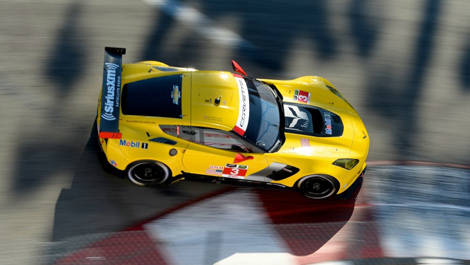 Jan Magnussen, Corvette C7.R (Photo: janmagnussen.dk)
"So far he's had a real strong debut," Magnussen Sr told
IMSA.com
, reflecting on his son's first few races in F1.
"He had a podium finish in his very first race (a second-place finish in Australia), which is very unusual.
"There are lots of rule changes in F1. Everybody's on a really steep learning curve with all the technology, but also it's tough on Kevin, because he's new to F1."
Asked if he would like to race sports car with his son one day, Magnussen answered: "Hopefully, (Kevin) will have a really long career in Formula One.
"But if he ever does do sports cars, hopefully I will be retired by then."