The future looks gloomy at Caterham, but driver Kamui Kobayashi is looking at the bright side of things.
"The season so far? Perfect!" he was recently quoted saying by
Sky Sports
.
Kobayashi, who returned to F1 in 2014 after losing his drive at Sauber, and his teammate Marcus Ericson are spending most of their time this season at the back of the pack, even behind Marussia.
Rumours say the team is about to be sold, yet the Japanese seems happy just to be back in F1.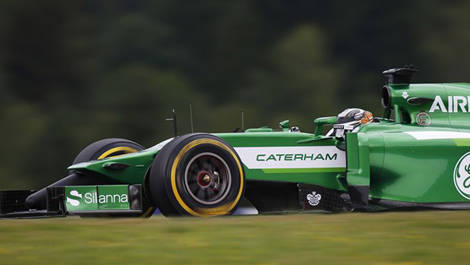 Kamui Kobayashi, Caterham CT05 (Photo: Caterham F1 Team)
"I'm not really looking at (the rumours)," he says.
"Of course, I'm not wishing these stories. I'm here for driving – me, I can't change anything, you know? I cannot bring any money or stuff.
"Financially, I think we're in a very difficult situation but I cannot do anything so I just focus on my job. That's part of my job actually: I'll just try for a better result as much as I can.
"I just hope that somebody can help this team. This is the only thing I can say."