Mercedes AMG driver, Lewis Hamilton told the Austrian Times that he knows nothing about the Red Bull Ring, the circuit that will stage the Austrian Grand Prix in less than two weeks.
"I don't know which way Turn One goes if I am honest but I will find out before I get there. Nico [Rosberg, his teammate] has driven it before in Formula BMW, I would have thought. But I will be on it for the next one, doing my best," Hamilton told the
Austrian
newspaper.
The 2008 F1 World Champion with McLaren will now spend time on the Mercedes AMG simulator to speed up his preparation.
"I just want to get ready for the next race. I have a lot of training planned and I am in the simulator," he said.
"Years and years ago when I was probably 13, I played it on a computer game, but once I get on the simulator, I will learn quickly," Hamilton explained.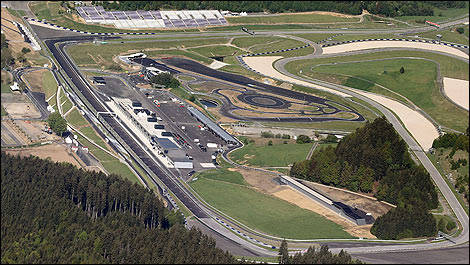 The Red Bull Ring. (Photo: Red Bull)