Red Bull Racing has set the date of the launch of its new turbocharged Formula 1 car.
The new Adrian Newey-penned Red Bull RB10 will be unveiled January 28 at 8:40 am at Circuito de Jerez, Spain.
Adrian Newey, Christian Horner, new driver Daniel Ricciardo and reserve driver Sebastien Buemi are scheduled to meet the press.
The press release do not mention if four-time World Champion, Sebastian Vettel will attend the launch or will be available for interviews.
The RB10 will be powered by the new Renault V6 power unit, called Energy F1.
Immediately after the launch, the RB10 will be taken to the track.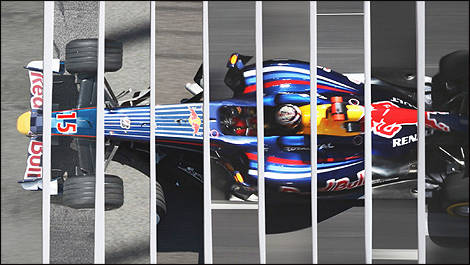 From RB1 to RB9. (Photo montage: Red Bull)