From GMM
Ron Dennis on Saturday hit back at suggestions Fernando Alonso's return to McLaren in 2015 is already a done deal.
Undoubtedly, following news Sebastian Vettel is surely set to replace Alonso at Ferrari next year, a move to head McLaren's new works Honda era is a strong possibility for the Spaniard.
But he said on Saturday that nothing is final.
"It's very open. There are many possibilities," Alonso said at Suzuka.
"Everything is going according to plan and let's wait and see."
He declared himself as "the decision maker" who ultimately can choose his path for 2015.
"I have still not decided completely. I have a plan in my head. I have my mind set for the last two or three months," said Alonso.
"So being the decision maker probably some of the movements that we have seen now is an implication of what I am deciding."
Many paddock dwellers believe Alonso's "plan" is to rejoin McLaren, even though his first collaboration with Dennis ended horrendously, alongside the sensational rookie Lewis Hamilton and eventually at the centre of 'spygate' and an acrimonious split.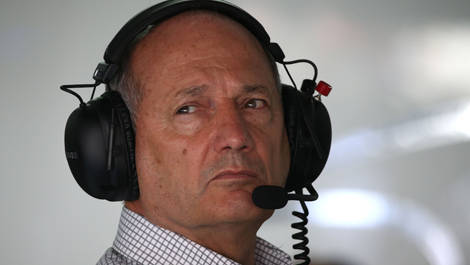 Ron Dennis (Photo: WRI2)
But Dennis insisted on Saturday that the spy scandal, that cost McLaren $100 million and arguably Dennis his job, is not an impediment to Alonso's return.
"Fernando wasn't the (spy-gate) trigger," he told Britain's Sky.
"He was just a part-player. I moved on years ago.
"There's no impediment for Lewis Hamilton coming back. There's no impediment for Fernando Alonso coming back. And there's no impediment for Kevin (Magnussen) and Jenson (Button) staying," added Dennis.
But Dennis insisted that McLaren's direction for 2015 is not yet clear.
"None of our drivers are signed for 2015," he declared.
"We want the most competitive drivers available and I've talked to every driver at the top end of the pitlane."
Dennis hit back strongly at rumours Honda's F1 project is severely delayed, insisting that McLaren's return to works engine status will revive its chances of winning titles.
"It is mindblowing," he said of Honda's progress. "The engine is a piece of jewellery. They are further ahead than expected. The competiveness of the engine is without question."