Four-time world champion Sebastian Vettel is probably going through his most difficult season yet in F1. But he is happy about racing in Austria again, at the Red Bull Ring.
Vettel was only 13 years old when he discovered the track, which was known as the A1-Ring at the time.
"I had the chance to test a Formula car from the Auinger family," remembers the German. "That is a huge step if you're coming from a karting background. It was something completely new and it took me a while to get used to it.
"I have great memories of the Red Bull Ring."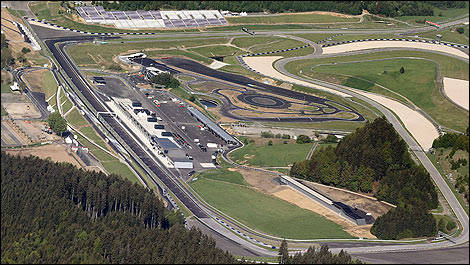 Red Bull Ring (Photo: Red Bull)
Which is probably why the Red Bull driver is "really happy", as F1 returns to Spielberg after an absence of 11 years.
"I'm really happy that we will race there. The circuit is actually very pretty, not only the track, but the whole area. The circuit's set amid a beautiful natural landscape. There are not many distractions there - it's just about racing.
"The Red Bull Ring is a short track, with only a few turns, but it's very challenging. There are also a lot of elevation changes, which makes it interesting and fun."