Adapted from GMM
Several Formula 1 teams will completely revisit the noses of their cars for 2015, or even sooner.
Lotus
Lotus' technical director Nick Chester insists the innovative nose of the E22 is a "pretty good solution" that will stay on the current car for the rest of the season but it will not be kept for next year.
"The way the nose structure rules are written, it would be very hard to do," Chester told F1's official website when asked if Lotus will stick with its double-pronged solution next year.
"It is actually easier to design a more conventional low nose, so going that route it's easier to pass the crash test," he added.
Chester admitted, however, that Lotus might run an early iteration of a more conventional nose later this season during a Friday practice session.
But in the actual races, the forked nose is staying put for now.
"There's not really a benefit (to changing it in 2014)," Chester said, "because all the work we have done in the tunnel says we would lose downforce by doing it."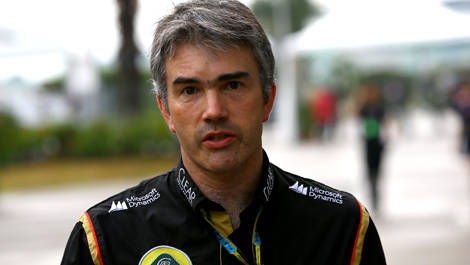 Nick Chester, Lotus F1 Team (Photo: WRI2)
Caterham
Manfredi Ravetto has confirmed Caterham will debut a new nose at this weekend's Belgian Grand Prix.
The first fruits of second-half season effort, involving a wind tunnel programme at Toyota's Cologne facility, includes a new nose to replace the unique and unseemly 'double' nose at the front of the uncompetitive 2014 car.
Italy's
Omnicorse
quoted Ravetto as confirming that it will debut this weekend at Spa-Francorchamps.
"The new nose is part of a package of innovations we are bringing to Spa as a demonstration of how we are trying to revive our performance, even if we are restructuring the team and living difficult days from which we hope to emerge soon," he said.
"The changes in Belgium are, in fact, just the beginning -- the most important things you will see later," Ravetto added.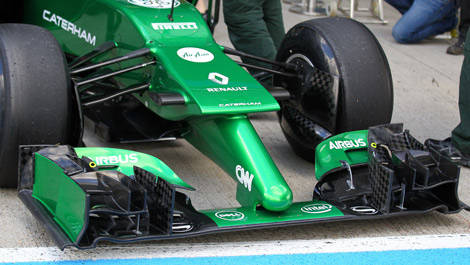 Caterham CT05 (Photo: WRI2)