Italian electronic company Magneti Marelli used the paddock of Autodromo di Monza last weekend to reveal some of their new hardware destined to run the new 1600cm3, V6 turbo engines in 2014.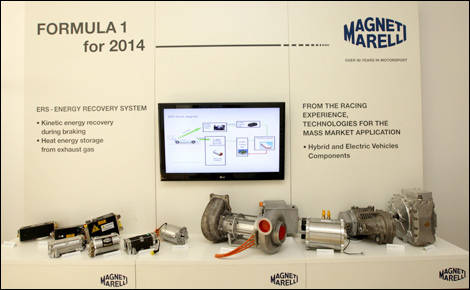 Photo: WRI2
Magneti Marelli engineers started by showing their new ERS system -- an engine boost coming from the recovery of kinetic energy during braking associated with the energy coming from exhaust gases, both aimed at feeding the electrical motor-generators hooked up to the engine shaft).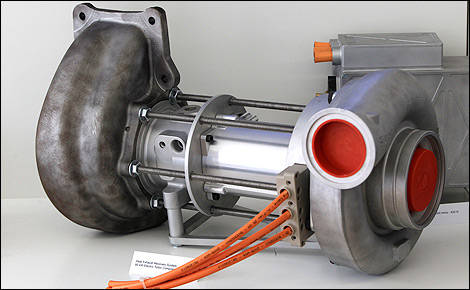 Heat exhaust recovery system (Photo: WRI2)
Then, they unviled their new fuel systems (injectors and pumps for GDI engines with fuel pressure of up to 500 bar) as well as their two-way WI-FI systems for data transmission from vehicle to infrastructure (i.e., exchange of a much larger set of data and of different types of signals between machine and pit).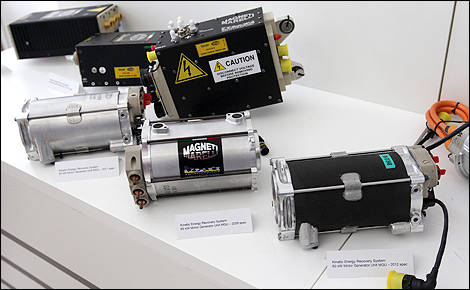 Different KERS components (Photo: WRI2)
In their press release, Magneti Marelli writes that the technology and methods used in developing the KERS system are a source of solutions and technological spin-offs for systems and components aimed at mass-produced hybrid and electric engines (moto-generators, electronic control systems, inverters, battery control, etc.).