Things are not looking good for
Fisker Automotive, which laid off 75% of its employees last week
. Sources are now telling Reuters that attorneys for the struggling automaker have drawn up bankruptcy documents and are ready to file them as early as Friday.
Fisker reportedly has about $30 million in cash left and is scheduled to reimburse the first $10 million of the $200 million loan it once received from the U.S. Department of Energy (DoE) on April 22nd.
Doomed by the delayed launch of the Karma plug-in hybrid sedan, a number of recalls following an incident where a Karma caught fire, interrupted production, and the recent bankruptcy of its battery supplier (A123 Systems), Fisker is now being pressured by the DoE to give the money back.
There's still a chance that an investor will buy Fisker, but every passing day reduces the likelihood of that scenario.

Source: Reuters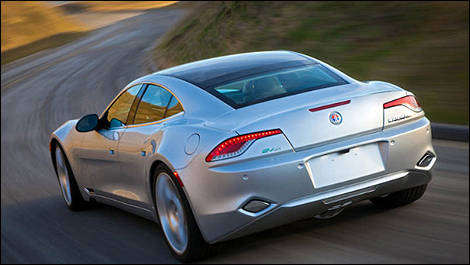 Photo: Fisker