The Frankfurt Auto Show will be the site of the unveiling of the new Volkswagen compact minivan, the Golf Sportsvan. With its spacious and convenient interior layout, it will be available with a selection of 6 different engines, ranging in power from 84 to 148 hp. European fuel-economy ratings are projected at 3.7 L/100 km
The versatile interior offers a generous 1,500 litres of cargo capacity along with a multitude of base model standard features including; air-conditioning, 7 airbags, 5-inch touchscreen, automatic post-collision braking system and XDS+ system.
Volkswagen expects the Golf Sportsvan to arrive somewhere in mid-2014. Details regarding pricing and availability have not been released.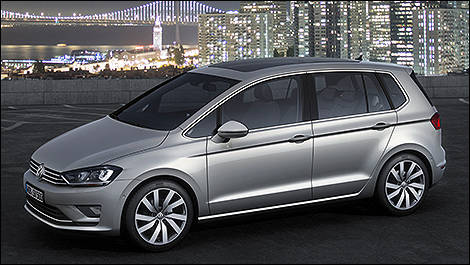 Photo: Volkswagen