Volkswagen has released the first pictures of its all-new Golf R, which will be unveiled on September 10th at the Frankfurt Auto Show. Equipped with a 2.0 litre turbocharged engine producing 296 hp, it can accelerate from 0-100 km/h in 5.3 seconds, or 4.9 seconds when equipped with the DSG transmission. The electronically-limited top-speed is 249 km/h (155 mph).
The new Golf R has fuel economy ratings of 7.1L/100 km as per European testing, and consumes 6.9L/100 km when equipped with stop/start function, regenerative braking and DSG transmission. First deliveries will commence at the end of 2013, but Canadian availability has not yet been published. If past trends are an indicator,
few units will make it to Canadian shores
.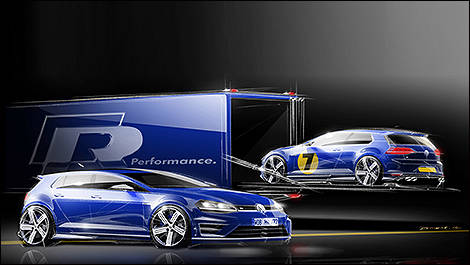 Photo: Volkswagen