Visitors to the 2018 Consumer Electronics Show (CES) taking place this week in Las Vegas were in for a nice surprise with a world debut that should grab the attention of Corvette lovers everywhere.
Developed and built in the United States, the Genovation GXE uses latest-generation electric motors that together generate up to 800 hp and over 700 lb-ft of torque. To deliver that awe-inspiring power to the rear wheels, buyers can choose either a 7-speed manual gearbox (unique in this category) or an automatic transmission with paddle shifters on the steering wheel. Either way, the car can accelerate from a stop to 60 mph (97 km/h) in under 3 seconds, and attain a top speed of 220 mph (354 km/h).
Under normal conditions, the battery gives the GXE a range of some 280 km when fully charged – largely sufficient for daily commutes and then some.
"Our objective is offering a sustainable all-electric high-performance supercar with record-shattering speed capability, paired with ample and efficient range, by harnessing and optimizing the very best of available technologies."

- Andrew Saul, CEO of Genovation Cars Inc.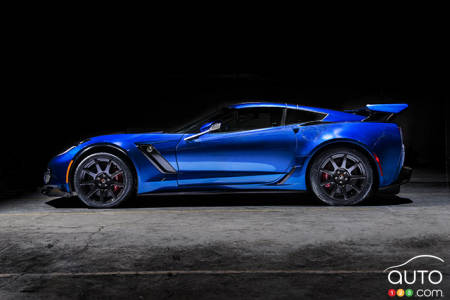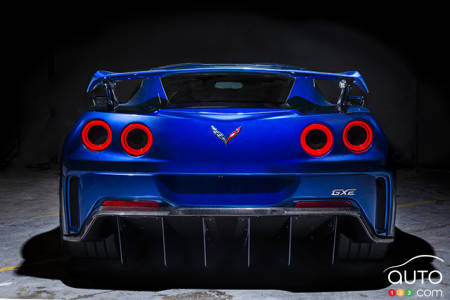 The car's centre of gravity is unsurprisingly low and its weight is nearly evenly distributed between front and back. Other notable performance characteristics include Brembo carbon ceramic brakes and custom carbon-fibre wheels. Decked in design elements that clearly stamp the Corvette imprimatur on it, the Genovation GXE will sport a colour scheme that is unique to each of the 75 units produced depending on clients' preferences, with up to 15 coats applied to ensure a deep and durable finish.
The Alcantara/leather interior will also be personalized for individual buyers. It will feature a super-clear LED central touchscreen and ultra-high-fidelity audio system by Harman.
Pricing for the Genovation GXE was not revealed in Las Vegas, but we do know that the 75 units planned for production will be delivered starting later in 2018. Might this be your ultimate dream Corvette? Or is it still the new 2019 ZR1 and its 755 horses?