The 2012 season marks the 30th anniversary of the death of Formula 1 driver Gilles Villeneuve. This first article in our series looks at how it all began - on ice and snow!
Gilles Villeneuve was born on January 18, 1950, in Saint-Jean-sur-Richelieu, Quebec.
As a young boy, much like most boys his age, he played with toy cars, such as the superb Matchbox collection of the time. He imagined himself taking part in electrifying races, executing amazing skids and pulling off breathtaking manoeuvres.
Some time later, his father, Séville, bought him and his brother Jacques an electric racing set. The two boys would have so much fun playing that the cars would end up broken in just a few hours.
It became obvious that Gilles was mechanically inclined. Everything interested him. He would take apart everyday objects, then put them back together to figure out how they worked.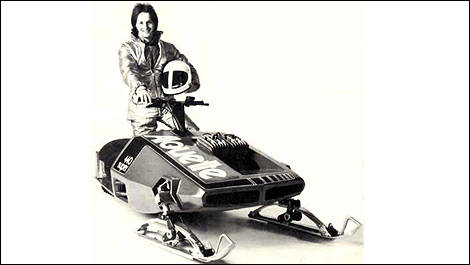 Photo: Musée Gilles-Villeneuve
As a teenager, after getting his driver's licence, he would buy assorted jalopies, including a Skoda, which he would rebuild and drive at full speed on the small country roads that criss-crossed the Berthierville area.
Every month, he would buy dozens of car magazines, mostly in English, to feed his obsession for the technical specifications of such cars as the Ford Mustang, Dodge Charger and Dodge Dart. One day, he took part in his first car race - an event that would dramatically change his life.
Without a penny in his pocket, he decided to start snowmobile racing. He cut his teeth behind the handlebars of his father's snowmobile.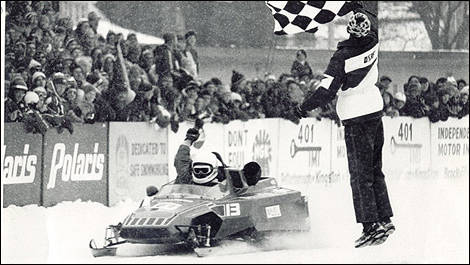 Photo: Musée Gilles-Villeneuve
"The first time I saw Gilles on a snowmobile, he was only 15 years old," said Jean-Guy Couture, a Skiroule and Arctic Cat rider who used to race against Villeneuve, and helped him learn the ropes.
"That summer, the promoter of the oval track in Saint-Eustache organized a snowmobile race with wheels in the front and a standard rear track. Gilles was there riding a Skiroule. He was very knowledgeable and quite daring," Couture recalled on a forum discussing the driver.
Villeneuve improved quickly on a true racing snowmobile. Straddling a powerful beast of a machine at breakneck speeds on an icy track, he learned to ride with minimal visibility due to the thickness of the icy mist during races.