General Motors and Honda are going their separate ways on the EV-development front. The automaker confirmed this week they will not continue to work together on development of affordable electric vehicles (EVs). This puts an early end to the partnership announced just over a year ago.
Out of that partnership have come two EVs, the Honda Prologue and Acura ZDX SUVs, that are designed using GM's Ultium EV battery system. But there had been plans for several more all-electric compact crossovers built on a co-developed platform using Ultium batteries; that won't now happen.
On both sides, it had been hoped the partnership would allow the carmakers to benefit from shared technological expertise and innovations, cost efficiencies and a faster pace of model development and production.
Honda says the two carmakers will continue to work on developing affordable EVs on their own. Why the split? "After conducting some research and analyses, both parties decided to end the development," the Japanese automaker stated.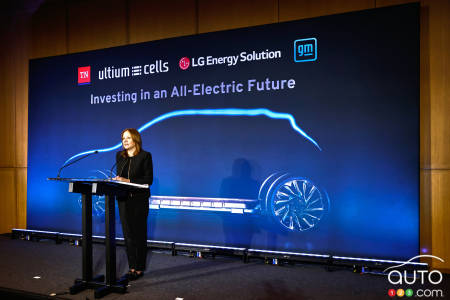 This change of heart comes in the wake of General Motors' less-than-stellar third-quarter earnings call, which reflected the challenges currently facing the auto giant. Slowing sales growth, rising labor costs and a cloudy economic outlook have led GM to ditch its target of building 400,000 EVs from 2022 through mid-2024.
Company CEO Mary Barra also confirmed the market launch of the Chevrolet Equinox EV is being pushed back for several months. As well, as we recently reported, GM is postponing the start of production of some Chevrolet Silverado EV and GMC Sierra EV models at its Orion Assembly plant in Michigan, in what it terms a strategic reshuffling. The move does raise questions about the company's ability to ramp up production of its BEVs in the U.S.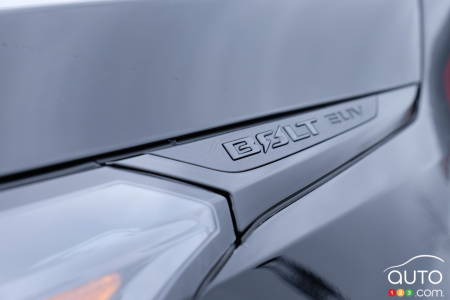 As an illustration of the challenges facing General Motors as it transitions to an electric lineup, in Q3 of 2023, GM sold over 670,000 vehicles in the U.S. overall, but just 20,092 of those were all-electric. And, close to 16,000 those were the Chevrolet Bolt EV and Bolt EUV – which are set to be discontinued soon (albeit to be replaced by more-modern Bolts, still presumably affordable).