In the ramp up to the Geneva Motor Show, Hyundai released the very first image of its new concept car, the i-oniq, a sporty electric hatchback.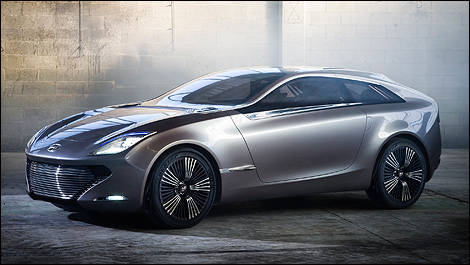 Photo: Hyundai
Swooping lines give the concept a racy air, and a spacious cabin welcomes up to four occupants. The front is definitely driver-centric, but the back seats were designed with passenger comfort in mind.
The i-oniq also demonstrates that Hyundai is taking its environmental responsibilities seriously. It uses a 1.0L 3-cylinder mated to an electric motor and lithium-ion battery pack, which together generate 108 hp. The electric motor has a range of 120 km, and coupled with the conventional engine it allows the i-oniq to travel up to 700 km while emitting just 45 g/km of CO2.