IndyCar driver Juan Pablo Montoya is hinting he would like to attempt the "double" in 2015, which would see him race in both the Indy 500 and Charlotte 600 on the same day.
"I think it would be cool," said the Penske driver. "I don't want to force (Penske) into anything.
"Physically, I don't think it wouldn't be that hard. If you went to do it properly it would be a lot of run," he added.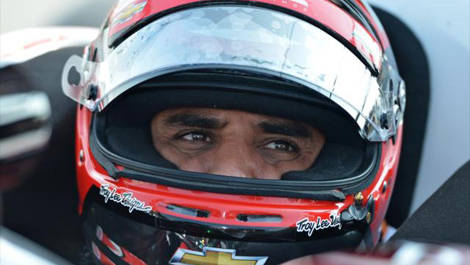 Juan Pablo Montoya (Photo: Chris Owens)
So far in the history of the two races, Tony Stewart is the only driver to have done the double.
Kyle Busch attempted to repeat the feat last year, but after finishing sixth at Indy, he retired just past the halfway mark in Charlotte. John Andretti and Robby Gordon also attempted it.
Montoya has one win so far in his first Indy car season since 2000, and he sits fifth in the driver's standings.