The outspoken Juan Pablo Montoya thinks Formula 1 could learn a lot by looking at how things are done in America, especially in the IndyCar series.
The 38-year-old Colombian has raced in both series: F1 between 2001 and 2006, and IndyCar since 2014 with a NASCAR spell in between.
Like many, he thinks the new sound of F1 is hurting the series. But the rise of costs are also a problem, and so is the way fans are treated.
It's in the last area that Formula 1 has the most to learn.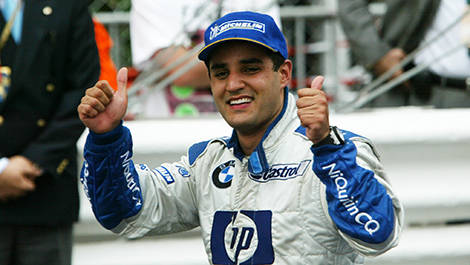 Juan Pablo Montoya, winner of the 2003 Monaco Grand Prix. (Photo: WRI2)
"Number one, F1 has to change the sound," he is quoted saying by British magazine
Autosport
.
"(Also) they still spend all the money in the world," he added. "One team there could probably sponsor the whole series here.
"(But to get fans engaged,) they ought to look at IndyCar. I think IndyCar does the best job of looking after its fans.
"It's very different (for fans), just walking around seeing the cars," the former McLaren and Williams driver noted. "F1, (the paddock) is always closed.
"Formula 1, being very European, they think it's a sport. And it is a sport. But the way it's played ... the fans have to like it."