On October 22nd, 1980, the MG Motors assembly plant in Abingdon, U.K., produced its final units. The decision to end production stemmed from the company's financial struggles in the 1970s.
More than any other MG plant, the closure of Abingdon had a big impact on the auto industry.
The first MG 14/28 was launched way back in 1924, followed by the MG 18/80 in 1928, and the Midget series starting a year later. Then came the MG TC, TD, TF, and MGB models.
Sold to British Aerospace in 1988 and BMW in 1994, MG filed for bankruptcy in 2005. Since 2007, MG has been owned by Shanghai Automotive Industry Corporation (SAIC), which plans to resurrect the brand in Europe.
Sources:
Vintage European Automobiles
,
Vosges Alsace Classic
and
Wikipedia
.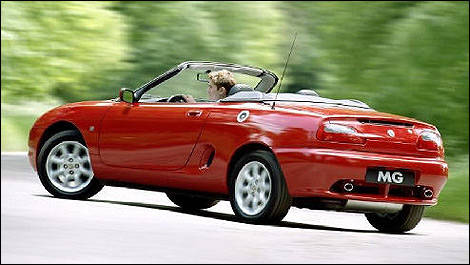 MG F 1.8i. (Photo: MG)