Like dangling a cookie in front of a hungry toddler, Scion have released news that an all-electric version of the smallest 4-seater in the world, the iQ, will not be available for the public to buy.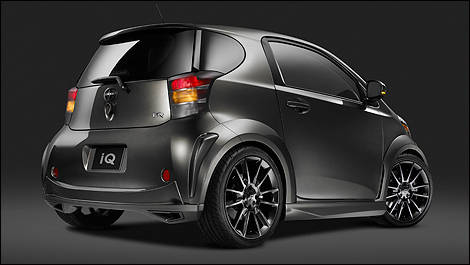 Scion iQ (Photo: Toyota)
Originally thought to be and EV version of the RAV4, Toyota quickly clarified that no, in fact it wasn't the CUV that wouldn't be available to the public but the Scion iQ EV. Either way, that's not great news. Toyota's National Business Planning Manager of Advanced Vehicle Marketing (longer titles mean they're more important, after all), released a statement that the iQs will only be sold to fleets or car-sharing programs and will not be available for the general public to buy.
So, does that mean Toyota/Scion are really in the EV game? Does that kind of move count if anyone off the street can't purchase their cool, no-gas cars? We're not too sure what to make of this and will have to wait for more updates from Toyota regarding the fate of sales of the Scion iQ EV to the public.
Source: Autoblog Green