• Ford's top boss recognizes that the company has issues to address.
• In a radio broadcast, Jim Farley identified several elements that need addressing quickly.
• The CEO acknowledges that quality of assembly differs depending on the plant from which vehicles come.
The voices making the case that Ford has issues to address are not lonely ones in the industry, particularly when it comes to the design and production of its vehicles. The large number of recalls over the past few years for a variety of preventable problems is a good example of how all is not smooth sailing at Ford right now.
One of those voices is one that really, really counts. Ford President and CEO Jim Farley is speaking openly about areas needing improvement. As reported by the Detroit Free Press, in a recent interview with SiriusXM Satellite Radio's Cars & Culture (yet to broadcast), the top man at Ford didn't shy away from the issue, essentially acknowledging and identifying the most pressing issues the automaker needs to address.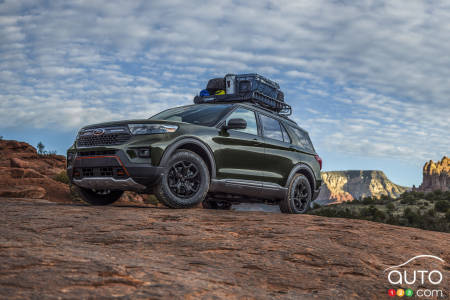 Farley began by acknowledging that 2022 was not as productive as hoped. The company did not rake in all the billions it had forecast. He also acknowledged that addressing the issues identified internally was taking too long. That's a lot of candor from a CEO.
He then said that to get to the same results as its competitors, the company currently needs to employ 25-percent more engineers. "I can't afford to be 25-percent inefficient. And those are controllable by the team leaders at Ford. They are there to make those changes to be competitive."
He also explained that the company needs to have more technical specialists rather than generalists. It's a matter of corporate culture. Collaboration is more important than ever, as is problem solving, rather than just observing.
Related to this point, he said that management needs to better assess the expertise of the people they employ. Are they people of action when it comes to solving problems, people who get things done? The employees Ford needs, according to Farley, "lean into action. Their first intuition is to do something, not talk about doing something. … We are getting better at measuring these things. It's going to dictate your compensation with the company if you manage people whether you fit the culture. It'll dictate who gets hired, who gets ahead, who gets more responsibility. It won't be seniority, necessarily, although that matters. It will be based on meritocracy, on the kind of behaviors we think are important like collaboration, excellence and problem solving."
That's a very important point and a sign that things are still being done the old-fashioned way at Ford. That may explain some of the problems. The industry has changed over the last 30-40 years.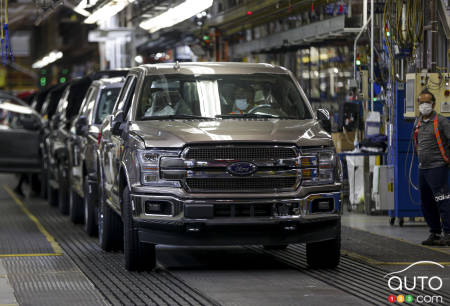 As for what's going on in the plants, his comment is even more interesting. "I see some of our plants that are world class in quality. Right up there with Toyota on the way they operate their plant. Other plants, I walk in, I don't know if I'm winning or losing on quality," Farley said. He added that "I talk to an individual operator. They can't tell me if I'm winning or losing. I don't know what the gap is to the competition on final assembly in terms of quality. We can't have that variance in our manufacturing facilities."
The positive thing about this is that there is recognition of a problem. Now we'll see how the company tries to fix it.