Taking full advantage of its racing expertise and experience, Lachute Performance has just put the final touches to its 2012 LP400 concept.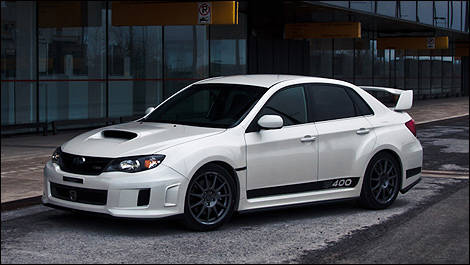 Photo: Lachute Performance
Two years ago, the company purchased a 2011 Subaru STI and entered a long, intensive R&D program. The early results were called Stage 1, Stage 2, and Stage 3. The team then completed more than 50,000 kilometres on the road and the track in order to further develop every aspect of the car and assess its performance in various conditions.
With the help of its partners, Lachute Performance upgraded the engine, suspension, brakes, and handling to ultra-high levels of sportiness.
Any STI owner interested in the LP400 can buy the options package for $24,795 (parts and installation included). For more information, go to
www.lachuteperformance.com/lp400
.