As Design Director and Chief Creative Officer at Land Rover, Gerry McGovern has been busy creating some of the most distinctive and highly desired vehicles on the planet. He is widely recognized around the world as a leading figure in the field of automotive design.
And yet, the man was not necessarily destined to be a designer specifically of automobiles. He told us of how his love for beauty and for beautiful things most certainly comes from his mother, a woman of artistic bent and who displayed refined taste. "She decorated our home in exquisite fashion and always dressed very well."
Gerry, when and where was this love of design born?
"From a very young age, I showed an interest in the arts. Up to a certain point, I wanted to be a painter, then a sculptor, an architect; it always revolved around the creative arts."
As we speak, Gerry lets himself be distracted by a woman dressed elegantly in a dress made of an exquisite blue fabric who passes behind me. He apologies and continues, "It's necessary to be able to appreciate all that is visually beautiful in my field, but it also needs to work."
And then we move on to talk about the development of the all-new Range Rover Velar as well as the challenges that confronted the team at Land Rover from the first day of its conception.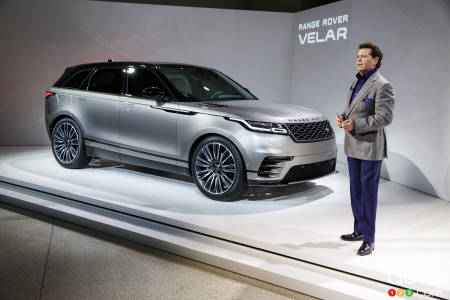 How difficult is it to convince your entourage about a new concept?
"The beauty of it is, that I'm at the top of the organigram. I sit at the same table as the other directors of engineering, production, finance, etc. This is a good thing, because this way the designer is equal to the others. Before, this wasn't the case; the designer reported to the engineers.
We don't need to convince the design people; we have mutual respect. But it's necessary to convince other people of our ideas and our design. I don't tell the engineers or the finance people how to do their jobs. On the other hand, what I need to convince them most of, is to propose vehicle types and bring them on board, as with the Velar. Its positioning (in our lineup) was clear, but the car as such was not.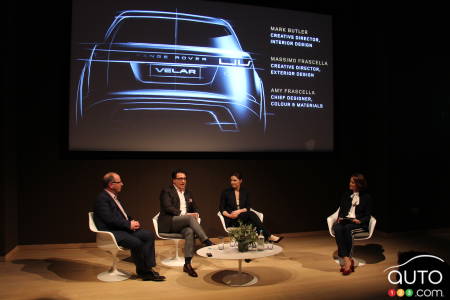 With the Evoque it was the same. So, the design was as important as the engineering. Part of our job is to dream. It needs to start with something tangible, with a physical object; it can't start with words that describe a vehicle on a piece of paper. And it's an even bigger challenge if, in addition, we've never made that kind of vehicle before. In the case of the Evoque, the people in marketing predicted we would sell at most 30,000 units. We've sold 130,000 of them!"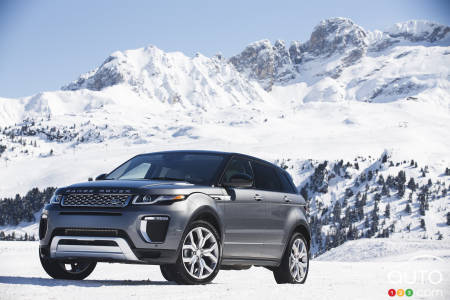 Gerry admits, with a slight smile, that the person who made that prediction is no longer employed with Range Rover today.
"So you see, if we aim for a low production volume, the tools of creation will reflect that. If we then have to produce many more, we'll have lost out because we won't have the capacity and won't be able to meet demand. This translates into a financial loss.
You can have all the studies and analyses in the world, but the vehicle must first and foremost provoke an emotion; it needs to be something visceral. It's a bit like technology: it's fantastic and makes our life easier, but if it's only about the technology, is it exciting? Not really."
For the Range Rover Velar, you've spoken about the philosophy of reductionism. How does that apply?
"If we properly succeed with the basic concept, then the car, the volume, the proportions, the way it sits on the road, the general harmony, the fluidity of its surfaces… everything works.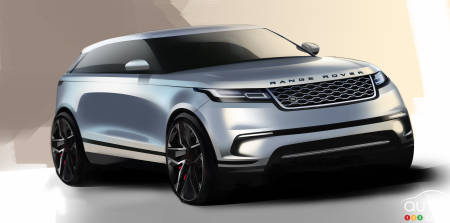 When we start to add all sorts of things, they become a distraction. On the other hand, if we stick to the rules of modernism and avoid anything ornamental, we end up with something sterile, without character. For example, I live in a very modernist house, with white walls everywhere, and with a few artworks here and there. After some time, we can add objects, but always with care and discernment. So we pay close attention to our choices and it starts to make sense. And that's how we're able to apply this modernist philosophy.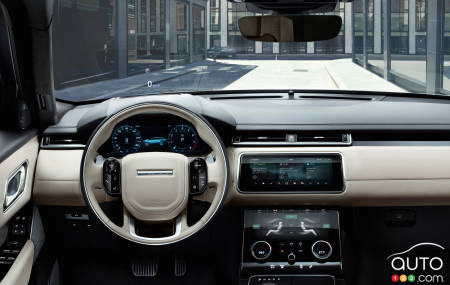 Take for example the door handles. A large door handle on a car is a visual distraction, and for a long time I've been asking for integrated door handles. This is not an easy thing to do, because these cars need to be functional in all of the world's climates. If you can't open the door to get in or out and you're in cold weather, you're going to freeze."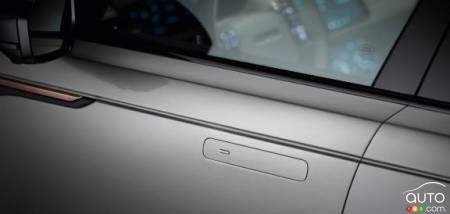 Is there one element that makes you say "Wow, I really love this part"?
"For me, it's the sum of all the elements, because everything needs to be fundamentally correct: the volumes, the balance and the proportions. Then it's how we develop the surface to refine the details. You can add the most beautiful details to a car, but if the proportions and volumes aren't right, it won't be beautiful."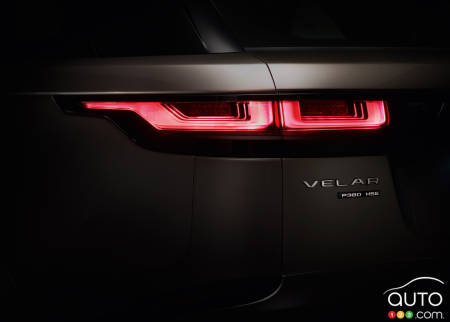 What are the critical elements for a design to succeed?
"I'll break it down for you in three elements, to explain what emotional design is. First, there's the visceral: when I look at the car, do I want it, do I desire it? Then, the behavioral: once I have it, does it do what it's supposed to do in terms of its functionality? And lastly, the meditative: once I own it and I've used it and lived with it, do I still want it and does it still behave the way it should? The most important question is, am I building a long-term relationship with the car?"
Gerry, do you have any favourite "car music"?
It's strange, but I don't listen to anything when in the car anymore, because I'm always being driven from one meeting to another and I use that time to work in the car. On the other hand, when I did have more time, I really liked groups like Genesis, Emerson, Lake and Palmer, The Stranglers and Roxy Music.