Car leasing, especially Location avec Option d'Achat (LOA), is becoming increasingly popular in France. Let's explore why it can be advantageous to choose a long-term lease. We'll look in detail at the main criteria to consider when making this choice, identify potential pitfalls to avoid and devote a brief section of electric mobility. We'll also highlight the advantages of leasing a new vehicle, such as a Peugeot lease
Why lease a Peugeot?
Leasing, and more specifically LOA, offers many advantages to drivers in France:
1. Budget control:
LOA makes it easy to manage your car budget by spreading the cost over fixed monthly payments. This simplifies financial management and eliminates the unexpected expenses associated with owning a vehicle.
2. Driving a new car:
By choosing LOA, you'll have the opportunity to drive a new car that's always up to date with the latest technology and comfort. You won't have to worry about depreciation.
3. Flexibility:
LOA offers great flexibility by allowing drivers to choose the length of the contract, annual mileage and purchase options at the end of the contract. This accommodates a wide range of needs and preferences.
4. Potential Savings:
LOA can be more economical than a traditional purchase because the monthly payments are generally more affordable. What's more, you have the option to purchase the vehicle at a discounted rate at the end of the contract.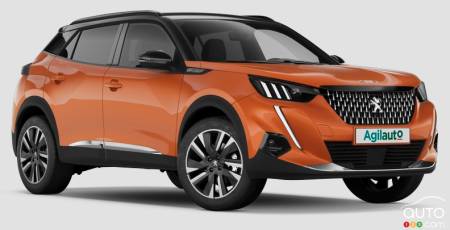 Things to consider when leasing a new vehicle
1. Contract length:
It's important to choose a lease term that suits your needs. Keep in mind that the longer the term, the lower the monthly payments, but this may result in additional costs in the long run.
2. Annual mileage:
Make sure that the mileage allowed matches your actual use of the vehicle. Additional charges may apply for excess mileage.
3. Buyback options:
Carefully consider buyback options at the end of the contract. If you plan to take ownership of the vehicle, make sure you understand the terms and costs involved.
Aspects to Consider for LOA
1. Financial Transparency:
Read the contract carefully to make sure you understand the costs associated with early termination or excessive wear and tear on the vehicle.
2. Insurance:
Check to see if insurance is included in the LOA contract. If not, you'll need to purchase separate car insurance.
3. Maintenance:
Make sure you understand your maintenance responsibilities. Some LOAs may include maintenance packages, while others may require you to take responsibility for maintenance.
Leasing and Electric Mobility
Electric mobility is becoming increasingly important in the automotive sector. Many brands, including Peugeot, offer to lease options for electric vehicles. Benefits include reduced carbon emissions, fuel savings and government incentives.
In conclusion, LOA is an increasingly attractive alternative to driving a new car in France. It offers financial benefits, flexibility and the chance to drive a quality vehicle such as a new Peugeot. However, it is important to understand the terms of the contract and avoid potential pitfalls. What's more, with the rise of electric mobility, leasing electric or hybrid vehicles is a more environmentally friendly alternative, helping to reduce greenhouse gas emissions on French roads.