I can't, and will never, abandon hope for station wagons. In Europe, in some luxury car categories, they still represent a 50% take rate. Yes, 1 out 2 buyers of the BMW 5 Series or Mercedes E Class spring for the extended roof and hatch.
And, as we well know, Europeans are cool! So be cool all of you and buy more WAGONS!
The following Top 10, listed in no particular order (because I love all wagons) holds my favourite current wagons.
Audi A4 2.0T Allroad
The Audi A4 Avant is dead. Long live the Allroad! The Allroad is just as utilitarian as the Avant, only now it comes with a little more attitude.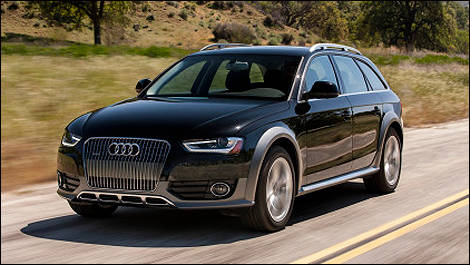 Photo: Audi