As it turns out,
online rumours
of Maybach's demise have been greatly exaggerated. Mercedes-Benz, which owned the ultra-premium brand, is about to resurrect it.
A high-ranking source inside the company confirmed that a new Maybach sedan will likely be sold starting in 2014 to replace the outgoing 57 and 62 models, borrowing its architecture from the next-generation S-Class and acting as a technological showcase for the rest of the German car maker's line-up.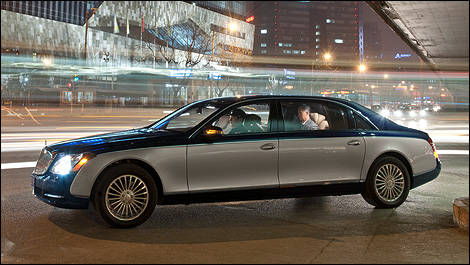 Photo: Mercedes-Benz
Daimler chief Dieter Zetsche said at the NAIAS in Detroit that "everything is on the table" in regards to Maybach's future, including the possibility of closing it. However, a rebound in fortunes across the world's financial markets and renewed interest from original customers looking for a repeat purchase has prompted Mercedes-Benz to commit to a second-generation limousine.
Maybach originally had to sell about 800 cars a year to be profitable, but the brand regularly struggled to even reach half that number. Insiders now admit the decision to base the Maybach on the platform of a two-generations-old S-class was a mistake. Doing so prevented Mercedes-Benz from updating the upmarket limousine's standard features with new navigation, communication and entertainment systems as well as new safety features owing to an incompatible electronics platform dating back to 1990.
Expect the resurrected Maybach to overflow with luxurious amenities and high-tech innovations, and finally live up to its name.
Source : Autocar