Future MINI models will be the first to use the new family of 3- and 4-cylinder MINI TwinPower Turbo engines, not only covering a broader performance spectrum, but also setting new standards in terms of output, performance, comfort, and reliability, the company announced.
The 1.5L, 3-cylinder unit, rated at 136 horsepower, will be featured in base trim, while sportier Cooper S models will rely on a 2.0L 4-cylinder mill that produces 192 horsepower.
In Europe, MINI will offer a diesel variant of the 1.5L engine (116 horsepower) with a 7% improvement in fuel economy (3.5L/100km).
Other enhancements to the new MINIs include a revised chassis, electromechanical power steering, upgraded brakes, increased cargo room, and extra safety features for both occupants and pedestrians.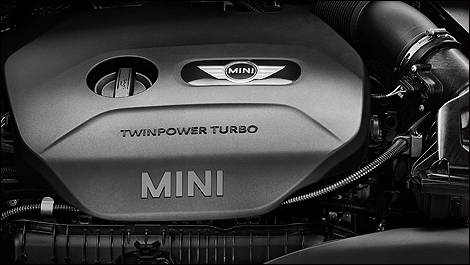 Photo: MINI