• The Montreal Auto Show attracted 148,516 visitors as it returned this year.
• Many visitors were disappointed with this smaller show and vowed not to return if it stays the way it is.
• Organizers have their work cut out to entice fans back in 2024.
The Montreal Auto Show made its return to the Palais des Congrès in 2023, but in a reduced format that covered only a single floor of exhibition space compared to the usual three. That floor was filled by a few automakers who were present, as well as collections of vintage vehicles.
The big question leading up to the auto show this year whether fans would turn out.
There were estimates attendance could fall to 50 percent of previous, pre-Covid years, though some were a little more optimistic than that. For my part, I was anticipating 75 percent of usual attendance, and in the end, the actual 148,516 attendance figure was about that. Clearly, there was pent-up interest after the show's prolonged absence caused by the pandemic. Note that the official figure is a little bit inflated, since many visitors came back around and passed through the turnstiles again. Which gives an idea of the reduced size of the show.
Browse cars for sale available near you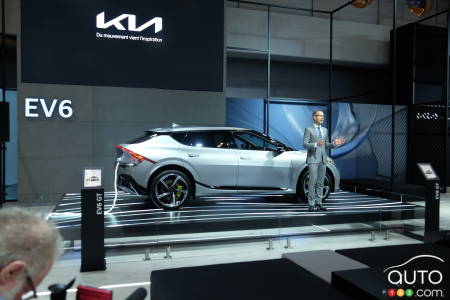 The last Auto Show was held in January 2020, recall. It was supposed to return in 2022, but the resurgence of the Omicron variant in December 2021 forced its cancellation.
Given the challenges and the absence of so many carmakers' the organizers can say "mission accomplished" for this 2023 edition. However, the challenge remains for 2024.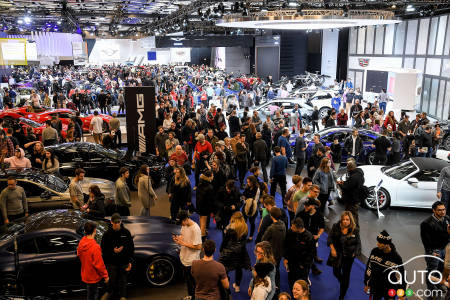 Photo: Salon de l'auto de Montréal
First of all, organizers will have to find a way to entice back big manufacturers like Ford and Stellantis. The presence of the German brands, which are very popular with fans, will also be essential, as will that of Mazda, for example, which has always been popular with Quebecers.
Not too surprisingly, many visitors at this year's show left the event disappointed, arriving at the exit surprised that their visit was already over. Many told me that if the show returned in this form next year, they wouldn't be back.
The damage could be irreparable if the event returns unchanged in 2024.
Eyes turn now to Toronto for its auto show in mid-February. For its own return, that show will also be reduced in size, although unlike in Montreal, Stellantis will be present showcasing at least some of its brands.