Mopar, in collaboration with Minicades Mobile, has released a free game application for mobile devices called "Drag N Brag" that is available via
Mopar.com/DragNBrag
. and through the iTunes App Store.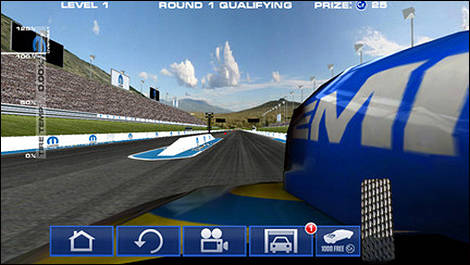 Photo: Dodge
Fans are invited to virtually strap in and hit a drag strip themselves aboard a Mopar-powered Dodge like those of professional NHRA world champion drag racers Allen Johnson, Jeg Coughlin Jr., and Matt Hagan. Later, they can share their results and brag about their times (hence the name of the game) via Facebook and Twitter.
Other "Drag N Brag" highlights include realistic 3D graphics and car physics, multiple cameras including in-car driver perspective, as well as pre-stage burnouts to clean and heat the tires for improved traction before each pass.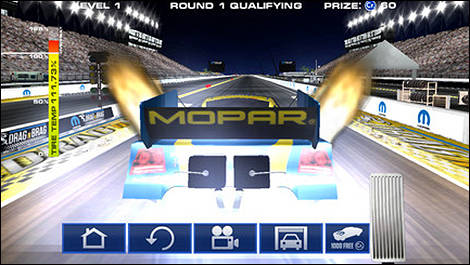 Photo: Dodge
In addition, fans who attend the Mopar Block Party in Golden, CO on July 18th, and the Mopar Mile-High NHRA Nationals at the Bandimere Speedway in Morrison, CO on July 19-21, will get a chance to play the game in person with special gaming race seats and steering wheels provided at the Mopar display area. A winner will be chosen and given the opportunity to actually race down the Bandimere Speedway track against a Mopar legend prior to Sunday's NHRA elimination rounds.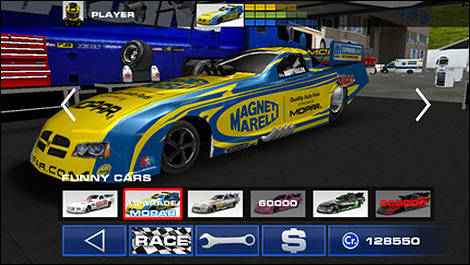 Photo: Dodge