The labour contracts that bind Canadian and American auto workers to the Big Three automakers expire on September 18 and 14 respectively. On both sides of the border (for the Unifor union in Canada, and the United Auto Workers [UAW] on the American side), the negotiations promise to be tough, as the stakes are high.
These negotiations come at a time when the rising cost of living is a top concern for consumers, as are the costs of electrification for automakers.
More than 19,000 Canadian automotive workers are covered by the agreements currently being negotiated, along with 150,000 workers in the U.S.
As reported by Automotive News Canada, Unifor has laid out its priorities: improving pensions and wages, clarifying transition issues related to the move to electric vehicle production, and confirming automakers' investment and production commitments.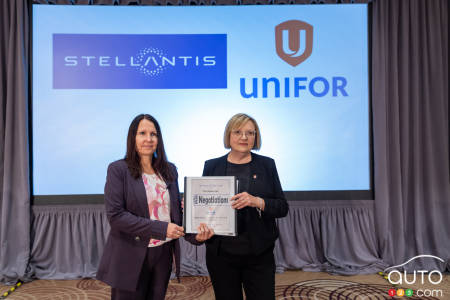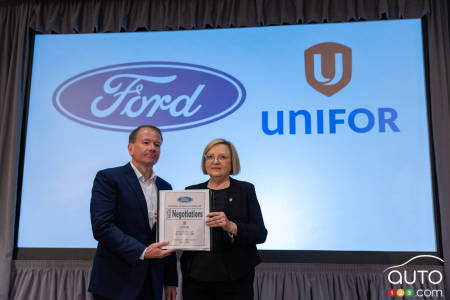 The last round of contract negotiations in 2020 resulted in multi-billion-dollar investment commitments from the three automakers. Unifor claims that accelerating the transition to electric vehicles has brought total promised spending across the Canadian automotive sector to around $25 billion over the past three years.
However, the Big Three's response to the requests is likely to be different this time around. On the U.S. side alone, the list of contract demands would, among other things, increase workers' wages by 40 percent over the period covered by an agreement, representing an increase in spending of between $45 and $80 billion a year for manufacturers. According to independent analysts, this would jeopardize their financial viability.
Of course, there will be negotiations, but it's going to be a bumpy ride. A labour dispute, in the form of either a strike or lockout, can't be discounted.
We'll be keeping a close eye on this, as it will have a major impact on the auto industry and the economy at large.