Everyone seems to be on holiday except us. But that's okay, because we get to try out some great brand-spanking-new cars and trucks. Here's what we got in store for you after the weekend.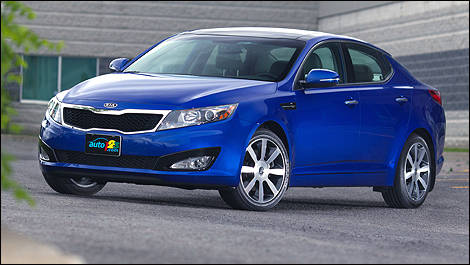 2011 Kia Optima EX (Photo: Sébastien D'Amour/Auto123.com)
Next week, we'll be publishing:
A road test of the 2011 Kia Optima, a stunning new entry in the mid-size sedan segment;
A road test of the 2011 BMW X3, the 2nd-generation of the German brand's popular crossover vehicle;
A road test of the cute little 2012 Fiat 500;
A road test of the redesigned 2012 Hyundai Accent sedan, which gains in power, refinement and interior space;
A series of video presentations on alloy wheels in collaboration with Fastco;
A week-long coverage of the upcoming NASCAR Nationwide event in Montreal, including photo galleries and videos;
The usual plethora of news, blogs and rantings;
And much more
And don't miss in the coming weeks:
Our impressions of the redesigned 2012 Toyota Camry and the 2012 Hyundai Veloster;
A 7-way comparison test of mid-size 7-passenger SUVs;
Our first drive of the 270-horsepower, 2012 Buick Regal GS.
Enjoy your weekend, soak up some sun, and drive safely.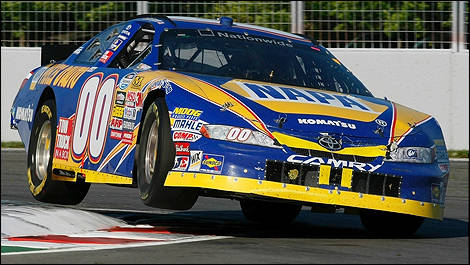 The NASCAR Nationwide series comes to Montreal! (Photo: Groupe de course Octane)